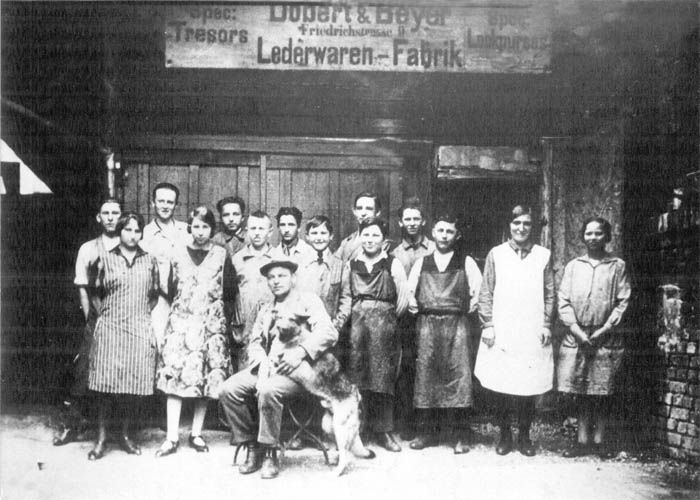 HISTORY
In 1896 the company was founded by Andreas Josef Döbert and is owned by the same family in the fourth generation now. Heribert Franz, the great grand-son of the founder has been running the company since 1989.
Since the beginning AIDO manufactured finest handmade leather goods, soon specializing in the creation of high-quality leather products such as briefcases and handbags, wallets, billfolds, purses, jewelry rolls, key chains or writing-pad covers, belts.
The high standard of AIDO products is the reason for numerous collaborations over the years with renowned super-brand enterprises that benefit from our knowledge acquired in many years of developing and manufacturing high-quality leather products. This "private label" production ranges  from the first design sketch through developing prototypes to serial production.